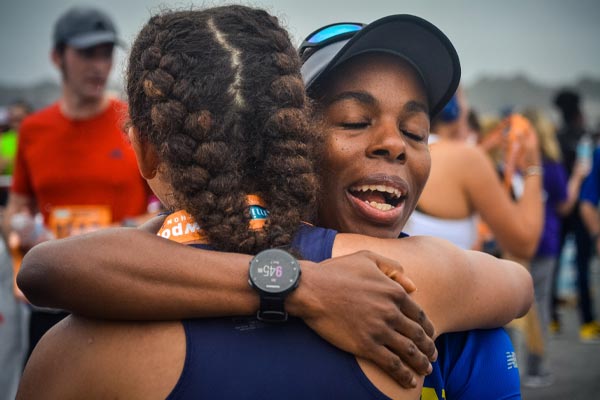 The Amica Newport Marathon and Half Marathon are races that you can feel good about running. By participating, you're not only doing something good for yourself, but you're also helping others. The race's charitable partners are the Aquidneck Land Trust, Dr. Martin Luther King Jr. Community Center, Boys Town New England, The YMCA Newport, and Clean Ocean Access.
The Amica Newport Marathon donates upwards of $50,000 to these local organizations and we encourage all runners to participate in our title sponsor's generous RunRaising initiative below to create an additional impact through the event.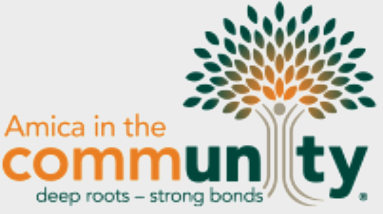 RunRaising
An Extra Fundraising Boost from Amica Insurance
Amica Insurance and the Amica Newport Marathon want to help YOU make an even greater charitable impact. Amica Insurance will be randomly selecting up to ten Participants (as defined herein) to receive $1,000 toward their fundraising efforts ("Winners") between the months of June and October. A Participant is an individual that is registered in the Amica Insurance Newport Marathon or Half Marathon. A Participant must fundraise for an Eligible Organization. The $1,000 donation from Amica Insurance will be paid to the Eligible Organization on behalf of the runner from the Amica Companies Foundation. Winners are not required to obtain an insurance policy with Amica Insurance or be a current policyholder. A Winner will not be selected more than once.
To submit your fundraiser for consideration, click the button below and submit by Aug. 25, 2023.
2023 Winners will be announced on a rolling basis, starting in June!
Eligible Organizations
The organization must fall under one of the following categories:
Educational institution
Arts, culture and humanities
Environment and natural resource conservation and protection
Wildlife, animal protection and zoos
Health care, health research, hospitals and clinics
Affordable housing and shelter for the homeless
Youth development programs
Human and family services
Please note: Donations directed to religious organizations, individual places of worship or organizations that promote a political agenda do not qualify.