The Amica Newport Marathon was voted as the "Best Marathon in Rhode Island" and a "Top 20 Half Marathon in the USA" in 2019. In 2015 and 2016 the race was voted as the "Best Half Marathon" and the "Best Race Swag" in the Northeast.
2021 Race
We look forward to getting back on the road together this fall while adhering to COVID-19 protocols/guidelines at the time of the event, to ensure the safety of participants, volunteers, and the community.
Deferred 2020 Registrants
All 2020 registrants that did not request a refund were automatically deferred and entered into this year's race. No further action is required for those individuals. To confirm your registration status, visit here.
Capacity Limit
Our capacity is limited to 3,000 registrants.
Safety and Covid Protocols
We continue to work with state and local officials as we craft our protocols guided by science and based on the recommendations of our public health officials at the time of the race. We thank you in advance for your patience and cooperation as we look to host a safe and responsible event.
Masks
Masks are required for ALL participants, staff, and volunteers at bib pickup, on shuttle busses, and any other time you are inside. For race day, based on current guidelines from CDC and the Rhode Island Department of Health, if you're fully vaccinated you do not need to wear a mask outside. If you're not fully vaccinated, please wear a mask whenever social distancing is not available. These policies are subject to change if recommendations are adjusted, and updates will be communicated to participants via email, website and social media if so.
Vaccinations
For the latest information about the FDA approved and effective COVID-19 vaccine in Rhode Island, visit covid.ri.gov/vaccination.
High Risk Attendees
We strongly recommend that any runners or spectators who are considered to be "high-risk" under CDC guidelines, refrain from coming to the Race at this time.
Cancellation Policy
Should the race be cancelled due to Covid, all registrants would receive an Eventbrite Credit for the full value of their registration. The credit balance can then be applied to the purchase price of a new ticket to any event on our calendar within two years of the day the credit is issued.
Our Mission
We proudly partner with local charitable organizations to help raise money and awareness. Gray Matter Marketing donates upwards of $50,000 to these local organizations and we encourage all runners to join our Fundraising Page.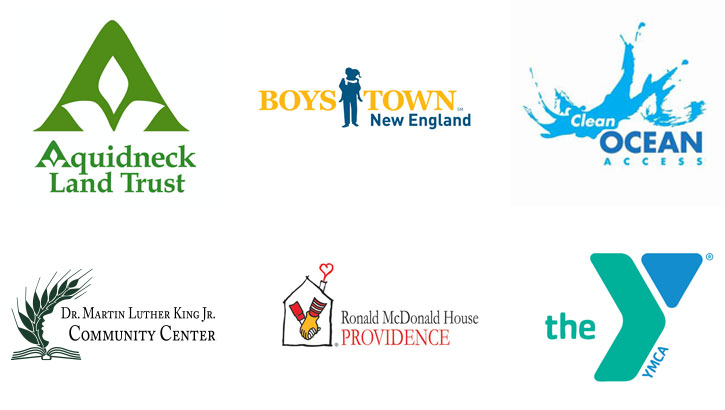 Thank you in advance for your patience and cooperation. We strongly suggest participants attend Saturday Bib Pick-Up to alleviate race morning delays.
Wednesday, October 6
11:59 PM: Online registration closes
Saturday, October 9
12:00 – 6:00 PM: Packet pick-up
Location: Easton's Beach Rotunda (map)
Sunday, October 10
5:00 AM: Shuttle service starts
Location: See designated Parking Locations
5:15 AM – 7:15 AM: Packet pick-up
Location: Easton's Beach Rotunda (map)
6:00 AM: Gear Bag check opens
7:30 AM: Both races start
2:30 PM: Shuttle service ends
Registration and Bib Pick-Up
LOCATION: Easton's Beach Rotunda, 175 Memorial Blvd. Newport RI 02840 (map)
Registered participants will receive their race bib with timing chip and athlete shirt at registration. Onsite registration is not available.
All participants must show a photo ID at pick-up. Participants may pick-up for friends and family, but must provide a copy of the ID or a photo of the ID on their phone for verification.
Please note: Race participants picking up their bibs on Sunday will not receive their shirts and goody bags until after the race due to race morning time constraints.
Parking
There is NO PARKING available at the race start/finish area at Easton's Beach. Race day parking is designated by which race participants are registered. Shuttles will provide transportation before and after the race. Please allow yourself ample time on race morning to park and board the shuttles.
Shuttles
Shuttle service will begin promptly at 5:00 AM and will run continuously. Please arrive early and queue up for the shuttles with race participants having priority over spectators. We strongly recommend all participants plan on being parked, and on a shuttle by 6:00 AM at the latest.
Shuttle service will run through 2:30 PM, providing rides back to the Second Beach and Aquidneck Island Industrial Park parking lots throughout the day.
Gear Bag Drop
Athletes wishing to drop off gear will be able to do so near the start/finish line at the Beach Pavilion at Easton's Beach beginning at 6:00 AM on race morning. A designated drop off location will be set up and athletes will use the number they are given during registration to identify their gear bag. Athletes will need their own bag as they will not be provided by the event.
Mobile Locker Co.
Lock it up with The Mobile Locker Co.! Locker rentals give you a secure, convenient option for valuables and gear, starting at $5. Rent online in advance or onsite with cash or credit.
Awards and Divisions
A medal will be given to all 26.2 and 13.1 race finishers. Awards will be presented following the race to the:
Top 3 male and female runners
Top 3 in each age group:

5 year increments, Under 19, 20-24, 25-29, 30-34, 35-39, 40-44, 45-49, 50-54, 55-59, 60-64, 65-69, 70+
Athlete Food
Due to covid protocols, this information below may change for 2021.
A variety of post-race food, water, and Gatorade will be available underneath the beach bathhouse building post-race. To ensure there's enough snacks for all of our finishers, remember that the athlete food is for runners only.
Beer Garden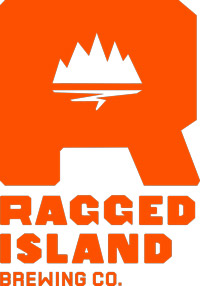 Due to covid protocols, we will not have a beer garden in 2021.
Local craft brewery Ragged Island will be providing post-race beers for runners. Enjoy a cold one and celebrate your accomplishment inside our beer garden — the first one is on us! Additional beer will be available for purchase for you, and your family and friends. Remember to bring your ID — we'll be checking them in order to enter the garden.
Registration Policies
Gray Matter Marketing is a small business dedicated to promoting a healthy lifestyle with charitably focused events that highlight the communities we are fortunate to call hosts cities.
Race Credits
No requests will be granted after September 10th.
We are not able to offer refunds. However we do offer any registered runners the opportunity to request a race credit for your full value. Once issued, these Eventbrite Credits appear as a balance of your Eventbrite account. The credit balance can then be applied to the purchase price of a new ticket to any event on our calendar within two years of the day we issue the credit. Race credits may be requested up to 30 days before the event in which you are registered. Race credits will not be granted if a request is made less than 30 days prior to the event.
STEP 1. Request a Race Credit
Please email info@graymattermarketing.com with your full name, the email you used to register for the event, and the event name and date — and we will issue an event credit for the value of your entry. Event credits must be requested no later than 30 days prior to the event you are currently registered for.
STEP 2. View Credit Balance
When we authorize a credit you receive an email from Eventbrite. At this point, you will be able to view your Gray Matter Marketing credit as follows:
Log in to Eventbrite

Go to "Credits" in your account.

View the amount and expiration date of your credits
STEP 3. Use Credit towards a Gray Matter Marketing Event
You must be logged in to Eventbrite to use your credits. Once you found the Gray Matter Marketing event you wish to transfer to, you use the credits to pay for the tickets at the checkout:
Select the ticket quantity and click "Checkout"

Fill out your details and click "Payment".

Select your credit amount under "Credits".

If the credit doesn't cover the new ticket price, select a payment method to pay for the balance.

Click "Place order"

More information on Event Credits.
Frequently Asked Questions:
Can I get a refund?
We do not offer refunds. However we do offer Eventbrite Credits for other events on our calendar.
Can I defer my registration?
No, we do not roll over your registration automatically to the next year's event. However the credit that we issue can be used towards the purchase of that same event whenever registration re-opens for the following year's event.
Can I transfer my registration to another person?
No, we do not offer transfers. However, when you request and receive a race credit, you can use that credit to purchase a new ticket for another participant if you choose to do so.
How long is my Eventbrite Credit good for?
The balance of your registration is good for up to two years from the date it was issued, at which point it then expires.
When can I request an Eventbrite Credit?
All credit requests must be submitted to info@graymattermarketing.com no later than 30 days prior to the event.
Extreme Weather Policy
The oceanside course is exposed to wind and the elements. Runners should monitor the weather leading up to race day and prepare accordingly.
Our events are held rain or shine. However, there is always the potential for extreme or severe weather conditions. Race organizers will do as much as we can to ensure the experience is as safe as possible. In the event of severe weather, the race may be delayed as race officials consult public safety officers. If there is more than a short delay, if conditions persist, or the forecast calls for extreme weather, race officials reserve the right to alter or cancel the race. We do not schedule "rain dates". Any decision to cancel an event is done as an absolute last resort and is made collectively with local risk management, police, fire & rescue, and medical personnel as appropriate. In such situations, there will be NO REFUNDS as registrants accept any such risk of their entry fee when signing up.
Please check the website, our Facebook page, and your email before the race for any changes or cancellations.
Subscribe to our Newsletter